Seyla Benhabib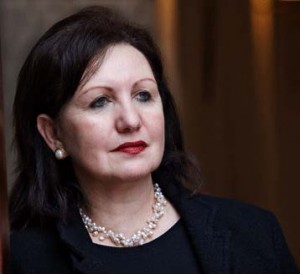 Seyla Benhabib is the Eugene Meyer Professor of Political Science and Philosophy at Yale University. Frequently drawing on the work of Hannah Arendt, Professor Benhabib is one of the foremost contemporary political philosophers. Her numerous books include Dignity in Adversity: Human Rights in Troubled Times (2011); Another Cosmopolitanism: Hospitality, Sovereignty and Democratic Iterations (2006); The Rights of Others: Aliens, Citizens and Residents (2004), which won the Ralph Bunche award of the American Political Science Association (2005) and the North American Society for Social Philosophy award (2004); The Claims of Culture: Equality and Diversity in the Global Era (2002); The Reluctant Modernism of Hannah Arendt (1996); and Situating the Self: Gender, Community and Postmodernism in Contemporary Ethics (1992). Her edited volumes include Politics in Dark Times: Encounters with Hannah Arendt (2010) and, together with Judith Resnik, Migrations and Mobilities: Gender, Borders and Citizenship (2009). She has also translated Herbert Marcuse's Hegel's Ontology and the Theory of Historicity (1987).
Professor Benhabib's books have been translated in 12 languages. She is the recipient of the Ernst Bloch prize for 2009 (one of Germany's most prestigious philosophical prizes) and of the Leopold Lucas Prize from the Theological Faculty of the University of Tübingen for 2012. 
In 1992, together with Andrew Arato, she founded the journal, Constellations: An International Journal of Critical and Democratic Theory and served as its Co-Editor-in-Chief until 1997.
Roger Berkowitz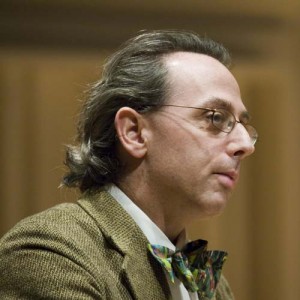 Roger Berkowitz is Academic Director of the Hannah Arendt Center for Politics and Humanities and Associate Professor of Politics, Human Rights, and Philosophy at Bard College. His research focuses foremost on questions of justice and jurisprudence, the history and philosophy of science, the relationship of politics and aesthetics, and on the philosophies of Heidegger, Nietzsche, Kant, Plato, Aristotle, and Arendt. In addition to numerous articles, essays, and reviews, he has authored the book The Gift of Science: Leibniz and the Modern Legal Tradition (2005), an account of how the rise of science has led to the divorce of law and justice. He has edited a special issue of Law, Culture, and the Humanities on the theme of "Revenge and Justice" (2005) and is the co-editor of Thinking in Dark Times: Hannah Arendt on Ethics and Politics (2009) and The Intellectual Origins of the Global Financial Crisis (2012).
Professor Berkowitz regularly blogs at www.vernunft.org, has recently reviewed the film Hannah Arendt in The Paris Review and has commented on the debates initiated by in the film in a piece for The New York Times titled "Misreading Eichmann in Jerusalem."
Richard Bernstein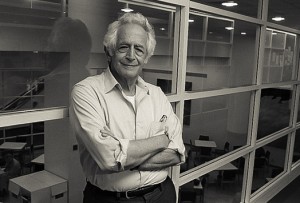 Richard Bernstein is Vera List Professor of Philosophy at the New School of Social Research. A celebrated prolific and wide-rangingthinker, he has published frequently on the problem of violence and evil and has been engaged in a reinterpretation of the 20th century philosophy as "The Pragmatic Century." His earlier, path-breaking work on American Pragmatism includes the monographs John Dewey (1966) and Praxis and Action: Contemporary Philosophies of Human Activity (1971). Professor Bernstein is the author of more than a dozen books, including, most recently, Violence: Thinking Without Banisters (2013), The Pragmatic Turn (2010), The Abuse of Evil: The Corruption of Politics and Religion since 9/11 (2006), Radical Evil: A Philosophical Interrogation (2002), Freud and the Legacy of Moses (1998), Hannah Arendt and the Jewish Question (1996).
Professor Bernstein's books have been translated into numerous languages, including Spanish, German, Hungarian, Bulgarian, Japanese, Korean, Serbian, Turkish, and Hebrew.
The recipient of five distinguished teaching awards, Professor Bernstein has also received the John Dewey Society Award for Outstanding Achievement and served as the American Philosophical Association Romanell Lecturer in 1995. He has been honored with the volume Pragmatism, Critique, Judgment: Essays for Richard J. Bernstein (2004). Edited by Seyla Benhabib and Nancy Fraser, it includes essays by Richard Rorty, Jürgen Habermas, Charles Taylor, and Jacques Derrida.
Leora Bilsky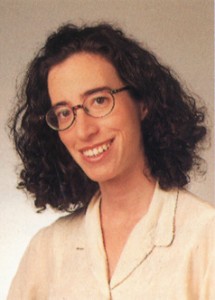 Leora Bilsky is a professor at the Tel Aviv University Faculty of Law and the Editor-in-Chief of Theory & Criticism (Teoria u-Bikoret). Her scholarship focuses on law after the Holocaust, political trials, transitional justice, international criminal law, civil liability for atrocity, and feminist legal theory. She is the author of Transformative Justice: Israeli Identity on Trial (2003) and has authored numerous articles and book chapters on the Kastner trial, the Eichmann trial, and the legal dimension of Arendt's political philosophy, including "Hannah Arendt's Judgment of Bureaucracy" in Hannah Arendt and the Law, edited by Marco Goldoni and Christopher McCorkindale (2012).
Professor Bilsky is currently working on a book-length project on corporate responsibility for involvement in the  Nazi crimes, focusing on the Holocaust restitution litigation of the 1990s.
Professor Bilsky has a LL.B. degree from Hebrew University and LL.M. and J.S.D. degrees from Yale University. In the past, she was a Fulbright Fellow at Yale University, a visiting professor at Toronto University and Amherst College, and a fellow in "Ethics and the Professions" at Harvard University. She is also the recipient of the Lady Davis Award and the Justice Kazan Prize for Excellence in academic and social contribution.
Shoshana Felman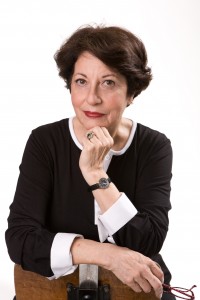 Shoshana Felman is Woodruff Professor of Comparative Literature and French at Emory University. She is renowned for her influential andinnovative work on 19th and 20th century French and English literature, literature and psychoanalysis, trauma and testimony, literature and philosophy, as well as law and literature.
Professor Felman's books include: The Claims of literature: A Shoshana Felman Reader, edited by Eyal Peretz, Ulrich Baer and Emily Sun (2007); The Juridical Unconscious: Trials and Traumas in the Twentieth Century (2002); What Does a Woman Want? Reading and Sexual Difference (1993); Testimony: Crises of Witnessing in Literature, Psychoanalysis, and History (co-authored with Dori Laub) (1992); Jacques Lacan and the Adventure of Insight: Psychoanalysis in Contemporary Culture (1987); The Scandal of the Speaking Body: Don Juan with Austin, or Seduction in Two Languages (2002); Writing and Madness: Literature, Philosophy, Psychoanalysis (2003); La "Folie" dans l'oeuvre romanesque de Stendhal (1971).
She has also edited the volume Literature and Psychoanalysis: The Question of Reading—Otherwise (1982). Her writings (originally in English and French) have been translated into Japanese, Chinese, Spanish, Portuguese, Croatian, Swedish, German, Hebrew, Russian, and Dutch.
Peter Gordon
Peter Gordon is the Amabel B. James Professor of History at Harvard, where he also co-chairs the Colloquium for Intellectual History. He is an expert in European intellectual history from the late eighteenth to the late twentieth century who works primarily on Continental philosophy and social thought in Germany and France. Professor Gordon is the author of Continental Divide: Heidegger, Cassirer, Davos (2010) for which he was awarded the Barzun Prize from the American Philosophical Society, and Rosenzweig and Heidegger: Between Judaism and German Philosophy (2003), which won the Salo Wittmayer Baron Book Prize from the American Academy for Jewish Research, the Goldstein-Goren International Book Award for Jewish Thought, and the Morris D. Forkosch Prize from the Journal of the History of Ideas.
Professor Gordon's most recent book is: Adorno and Existence: Five Lectures (forthcoming from Harvard University Press). He has also co-edited  Weimar Thought: A Contested Legacy (2013), The Modernist Imagination: Essays in Critical Theory and Intellectual History (2008), The Cambridge Companion to Modern Jewish Philosophy (2007), and The Trace of God: Derrida and Religion: Critical Essays (forthcoming).
During the academic year 2012-13, Professor Gordon was a visiting fellow at the Davis Center at Princeton University, where he worked on a new book about secularization and social thought in the twentieth century. A regular contributor to The New Republic, he writes book reviews on modern European philosophy and especially on topics related to the intersection between politics and religion.
Pamela Katz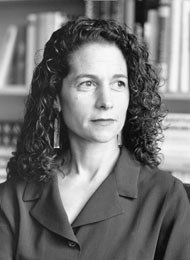 Pam Katz is a screenwriter and novelist with a special interest in historical and biographical subjects. She teaches writing for the screen atNYU's Tisch School of the Arts. With director Margarethe von Trotta, she co-wrote Hannah Arendt, which premiered at the 2012 Toronto Film Festival. She also co-wrote the following films directed by von Trotta: Rosenstrasse (2003), based on a true story of resistance to the Third Reich, and The Other Woman (2005), about Stasi Romeos in former East Germany. With director Anna Justice, she co-wrote Remembrance, based on a true story about a pair of lovers who escape Auschwitz only to lose each other in postwar Poland. They reunite thirty years later. Remembrance premiered in 2011 in Germany and will be distributed by Corinth Films in the U.S.
Pam Katz has also written a television mini-series about the legendary theater couple from Berlin's wild 1920's, Lotte Lenya and Kurt Weill. This began a fascination with the people and culture of that time, and she wrote a historical novel based on the life of Lenya, titled And Speaking of Love.
Pam Katz is currently completing a non-fiction book about the spectacular partnership of Bertolt Brecht and Kurt Weill (writer and composer of The Threepenny Opera) to be published by Doubleday/Nan A. Talese Books.
Jerome Kohn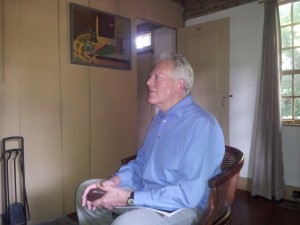 Jerome Kohn directs the Hannah Arendt Center at the Graduate Faculty of the New School for Social Research. He has edited and written the introductions for four volumes of Arendt's unpublished and uncollected works: The Jewish Writings (2007), The Promise of Politics (2005), Responsibility and Judgment (2003), and Essays in Understanding: 1930-1954 (1993). Additionally, he edited and introduced a new edition of Arendt's Between Past and Future (2006) and co-edited the book Hannah Arendt: Twenty Years Later (1996). Professor Kohn is in the process of editing several additional volumes of Arendt's writings for publication.
In 1968, Professor Kohn took Arendt's course "Political Experience in the 20th Century" at the New School, became her teaching assistant and, after her death in 1975, was appointed Trustee of the Hannah Arendt Bluecher Literary Trust.  At the New School, Professor Kohn met and became friends with Arendt's future biographer Elisabeth Young-Bruehl, whose dissertation Arendt advised. Professor Kohn was instrumental in preparing Arendt's final great work, The Life of the Mind, for publication. Over the last four decades, Professor Kohn has promoted the legacy of Arendt's thought through articles and lectures in many countries.
Berel Lang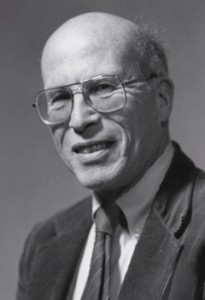 Berel Lang is an eminent philosopher and scholar of the Holocaust whose influential work encompasses aesthetics, ethics, and history. Lang was Visiting Professor of Philosophy and Letters at Wesleyan University from 2005 to 2011. Previously, he was Professor of Philosophy at the University of Colorado and the State University of New York at Albany, where he also directed the Center for the Humanities. He has held fellowships from The American Council of Learned Societies, The National Endowment for the Humanities, The American Philosophical Association, The U.S. Holocaust Memorial Museum, the Hebrew University, and Yad Vashem. Lang is also a member of the American Academy of Jewish Research.
Among the twenty-one books he authored or edited are Act and Idea in the Nazi Genocide, Writing and the Moral Self, Holocaust Representation: Art within the Limits of History and Ethics, Mind's Bodies: Thought in the Act, and Philosophical Witnessing: The Holocaust as Presence. His intellectual biography of Primo Levi, Primo Levi: The Matter of a Life, is due for publication by Yale University Press in November 2013.
Susan Neiman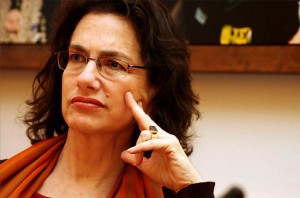 Susan Neiman is Director of the Einstein Forum in Potsdam, Germany. Previously, she taught philosophy at Yale and Tel Aviv University. She specializes in the history of philosophy and, in particular, on moral and political philosophy. She has written extensively not only about Hannah Arendt's Eichmann in Jerusalem but also more generally about the problem of evil as the central concern of philosophical thought from the 18th century to the present.
Professor Neiman is the author of Evil in Modern Thought: An Alternative History of Philosophy (2002), which was translated into nine languages and won the American Association of Publishers Scholarly and Professional Award for Philosophy and the American Academy of Religion Award for Excellence. Her other books include Moral Clarity: A Guide for Grownup Idealists, a New York Times Notable Book of 2008; Fremde sehen anders. Zur Lage der Bundesrepublik (2005); The Unity of Reason: Rereading Kant (1994); and Slow Fire: Jewish Notes from Berlin (1992). She has co-edited the books Margherita von Brentano: Das Persönliche und das Politische (2010) and Zum Glück (2005).
Professor Neiman's reflections on the juncture between Enlightenment moral philosophy, metaphysics, and politics address both scholarly audiences and the general public. She has published shorter piece in The New York Times, The Washington Post, The Boston Globe, and the Huffington Post, as well as, in Germany, Die Zeit and Frankfurter Allgemeine Zeitung.
Karen Van Dyck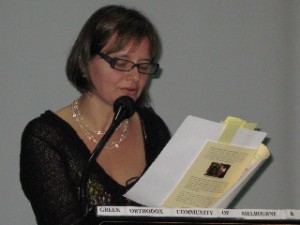 Karen Van Dyck is Kimon A. Doukas Professor of Hellenic Studies in the Classics Department at Columbia University. She is an expert in Modern Greek literature and culture with an emphasis on issues of gender, diaspora, and translation. She is the author of Kassandra and the Censors: Greek Poetry since 1967 (1998) and The Rehearsal of Misunderstanding: Three Collections by Contemporary Greek Women Poets (1998) and editor of The Scattered Papers of Penelope: New and Selected Poems by Katerina Anghelaki-Rooke (2008). She is co-editor of A Century of Greek Poetry (2004) as well as of the The Greek Poets: Homer to the Present (2009). She is currently completing a book called A Different Alphabet: Multilingualism, Translation and the Greek Diaspora which examines literature that is structured by the relation between languages and its lessons for translation. At Columbia, she has directed the Program in Hellenic Studies since 1988 and been an active member of the Institute for Research on Women and Gender, the Center for Literary Translation and the Institute for Comparative Literature and Society.
Professor Van Dyck graduated from Wesleyan with a B.A. in Classics and Letters; Elisabeth Young-Bruehl was her teacher.
Dana Villa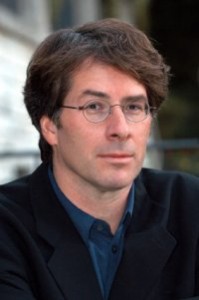 Dana Villa is Packey Dee Professor of Political Theory at the University of Notre Dame. He specializes in the history of political thought and 19th and 20th century continental philosophy and is an internationally known scholar of Hannah Arendt's political thought.
Professor Villa is the author of four books, all published by Princeton University Press: Public Freedom (2008), Socratic Citizenship (2001), Politics, Philosophy, Terror: Essays on the Thought of Hannah Arendt (1999; selected as an "Outstanding Academic Book" by Choice in 2000), and Arendt and Heidegger: the Fate of the Political (1995). Additionally, he is the editor of The Cambridge Companion to Hannah Arendt (Cambridge University Press, 2000) and the co-editor of The Judge and the Spectator: Hannah Arendt's Political Philosophy (1999) and Liberal Modernism and Democratic Individuality (1996).
Professor Villa's work has been translated into numerous languages, including French, Italian, German, Japanese, and Chinese.